In Written RoundTable discussions, your students are be randomly assigned secret identities of famous people in history. As a teacher, you can always see who is who, but your students will not.
To see real student names, click the eye icon at the top of the student list.
To turn on/off secret identities, follow the steps below:
1. Click the Settings tab

2. Toggle anonymity on or off.

3. Click Save.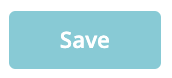 That's all!
---
Continue exploring the Written RoundTable in the links below:
- How to Boost Participation in a Written RoundTable
- How to Assess the Written RoundTable