You can edit your original submission after you have submitted it in a Written RoundTable.
You cannot edit or delete your comments in a Written RoundTable.
Here's how to edit your individual submission:
After you have joined the discussion, click the little pencil and paper icon beside your post.

2. This will bring you to the original window. Click edit submission then continue writing your submission. When finished, click update.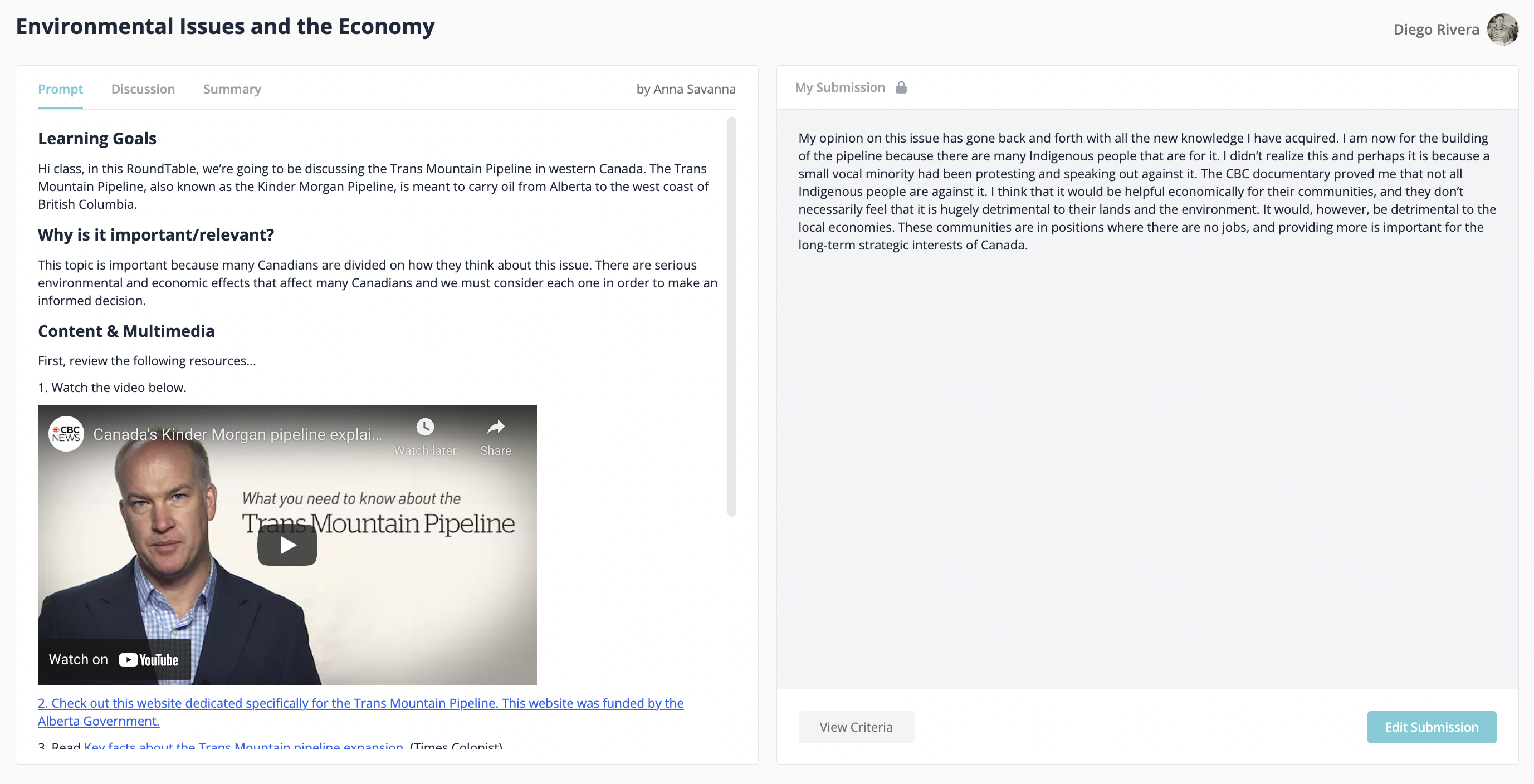 Note: Your teacher and your classmates will be able to track the changes that you make in the discussion by clicking the "edited" button beside the post.
That's all!
---
Continue exploring the Written RoundTable in the links below:
- How to Boost Participation in a Written RoundTable
- How to Assess the Written RoundTable