Ready to Invite Your Students?
1. Click the Invite Students tab to invite students by magic link, code, through Google Classroom or Microsoft Teams.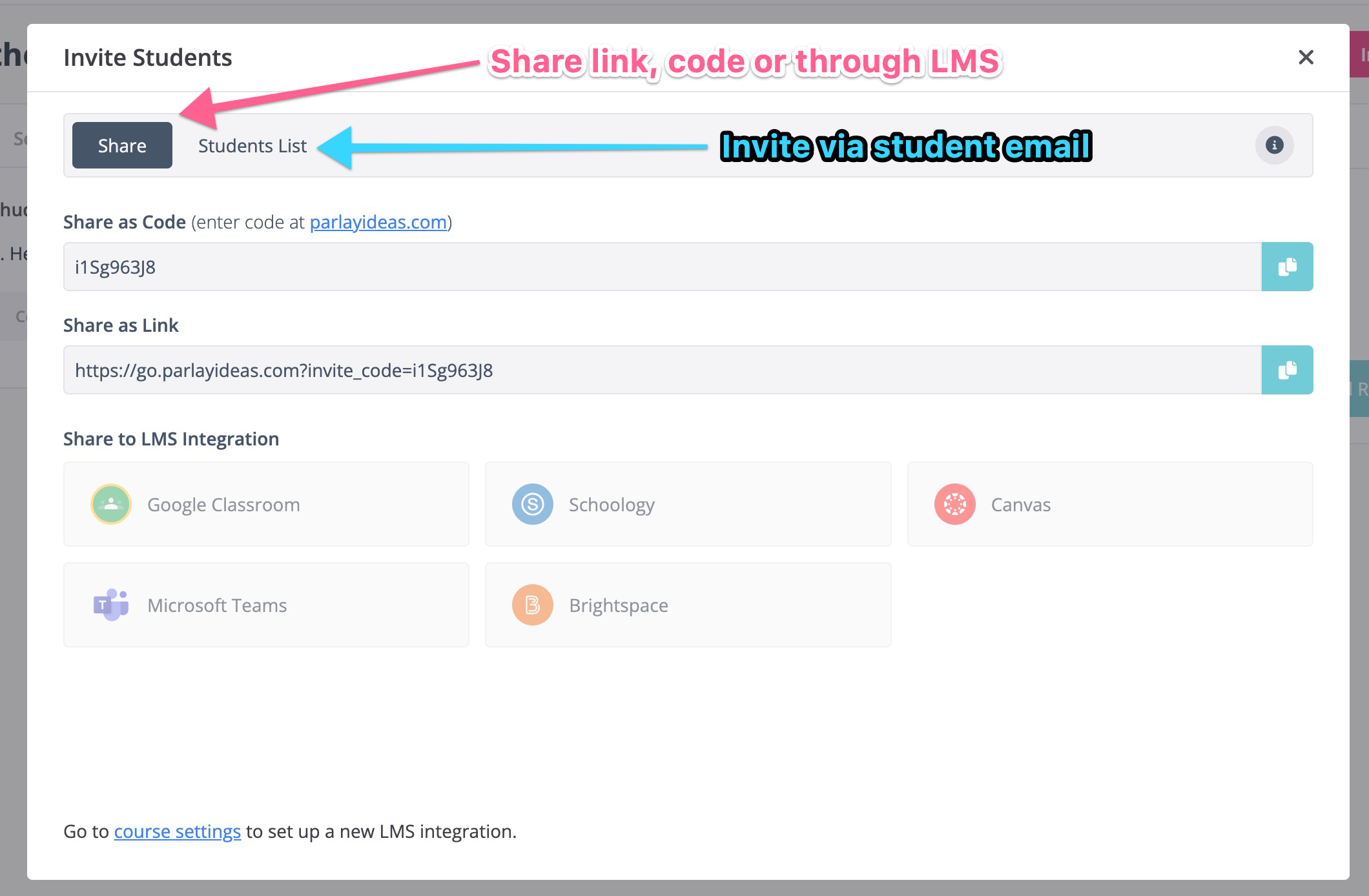 2. When your students click this link, they will be brought into the discussion after signing in and they will be automatically added to this course. They can use Single Sign On with Google, Microsoft, or create a new account.
3. Sit back, observe, or take part! Your students might be logging on whenever it is convenient, and you will begin to see them listed once they log in. You can comment on their ideas as well!
That's all!
---
Continue exploring the Written RoundTable in the links below:
- How to Boost Participation in a Written RoundTable
- How to Assess the Written RoundTable