You can edit/create assessment criteria by following the steps below:
1. Click "Settings" in the toolbar of your Verbal RoundTable.
2. Edit, customize, or create!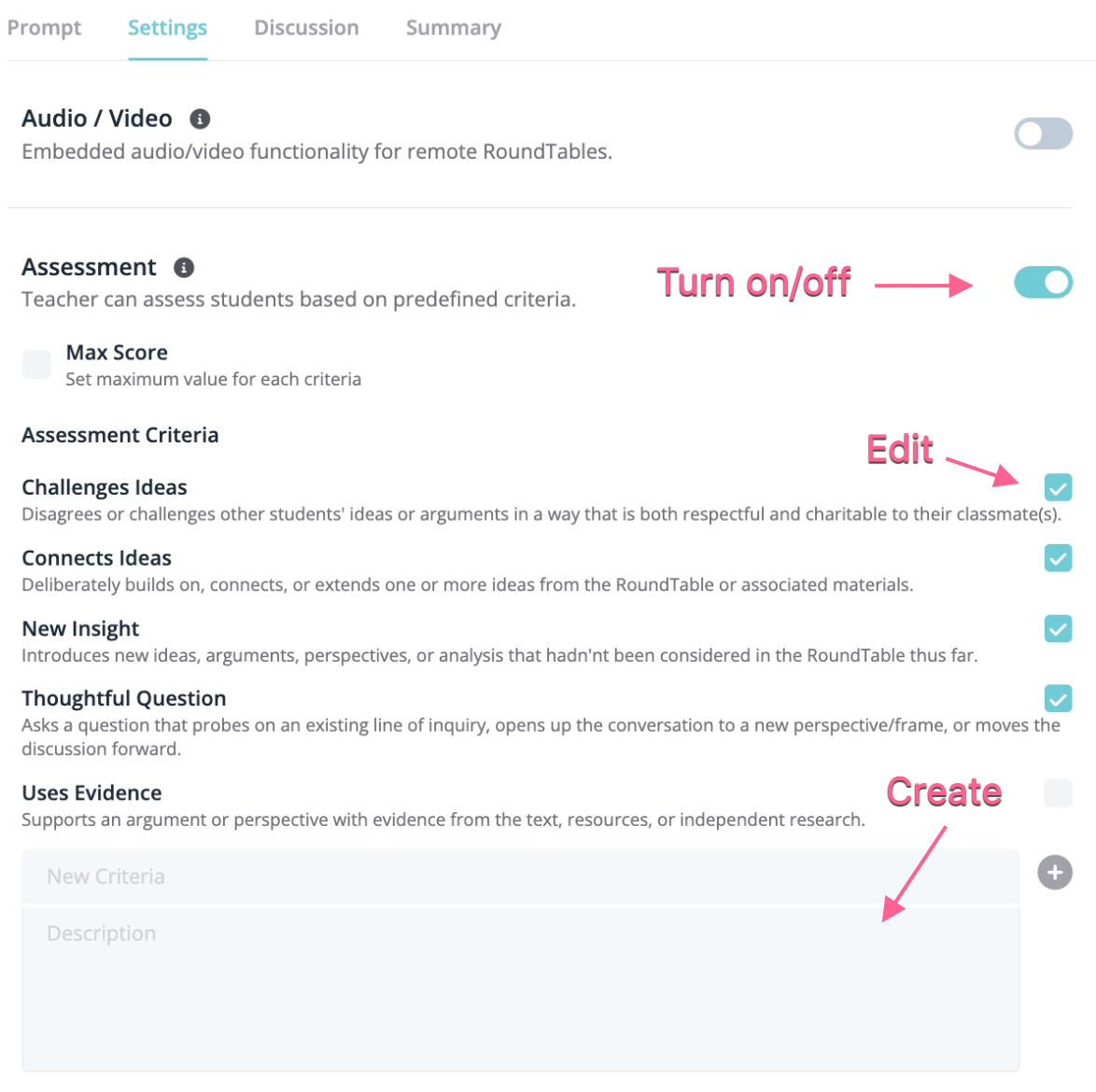 3. You can set a Maximum Score for each criteria if you plan on assessing with a rubric

Turning the Max Score off will allow you to use the Parlay Approach to Harkness - the tally system. You can assess students during the Verbal RoundTable using tally's for each time they demonstrate the criteria. See our article on assessment best practices for more detail.

4. Check off the criteria you would like to use.

5. And/Or create your own assessment points.

6. You are all set! All you need to do is click on a student in the Verbal RoundTable and you will be able to input your assessment.
That's all for now!
---
Continue exploring the Verbal RoundTable by clicking the links below:
- How to Boost Participation in a Verbal RoundTable
- How to Assess the Verbal RoundTable