In this article we will review:
How to embed an Edpuzzle in an Written RoundTable.

How to include an Edpuzzle in a Verbal RoundTable.
Written RoundTables + Edpuzzle
1) Once you have assigned an Edpuzzle to a class select Share Assignment in the right sidebar.
2) Copy the Embed code.
3) In Parlay, select the Insert/edit media icon.

4) Select the Embed tab and paste the Edpuzzle embed code.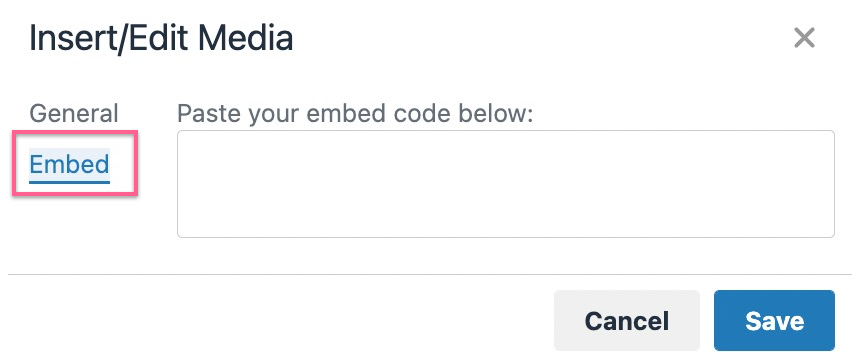 And there you have it! 🙌
Students can complete the Edpuzzle in the Content & Multimedia section of a Written RoundTable.
Verbal RoundTables + Edpuzzle
1) In EdPuzzle, select Share Assignment.
2) Select Copy Link.
3) Select Prompt then edit prompt. This will allow you to add resources for students to review prior to the discussion.


4) Post the Edpuzzle name and link for students to access and complete. This prompt will appear above the students' notepads when they join the discussion.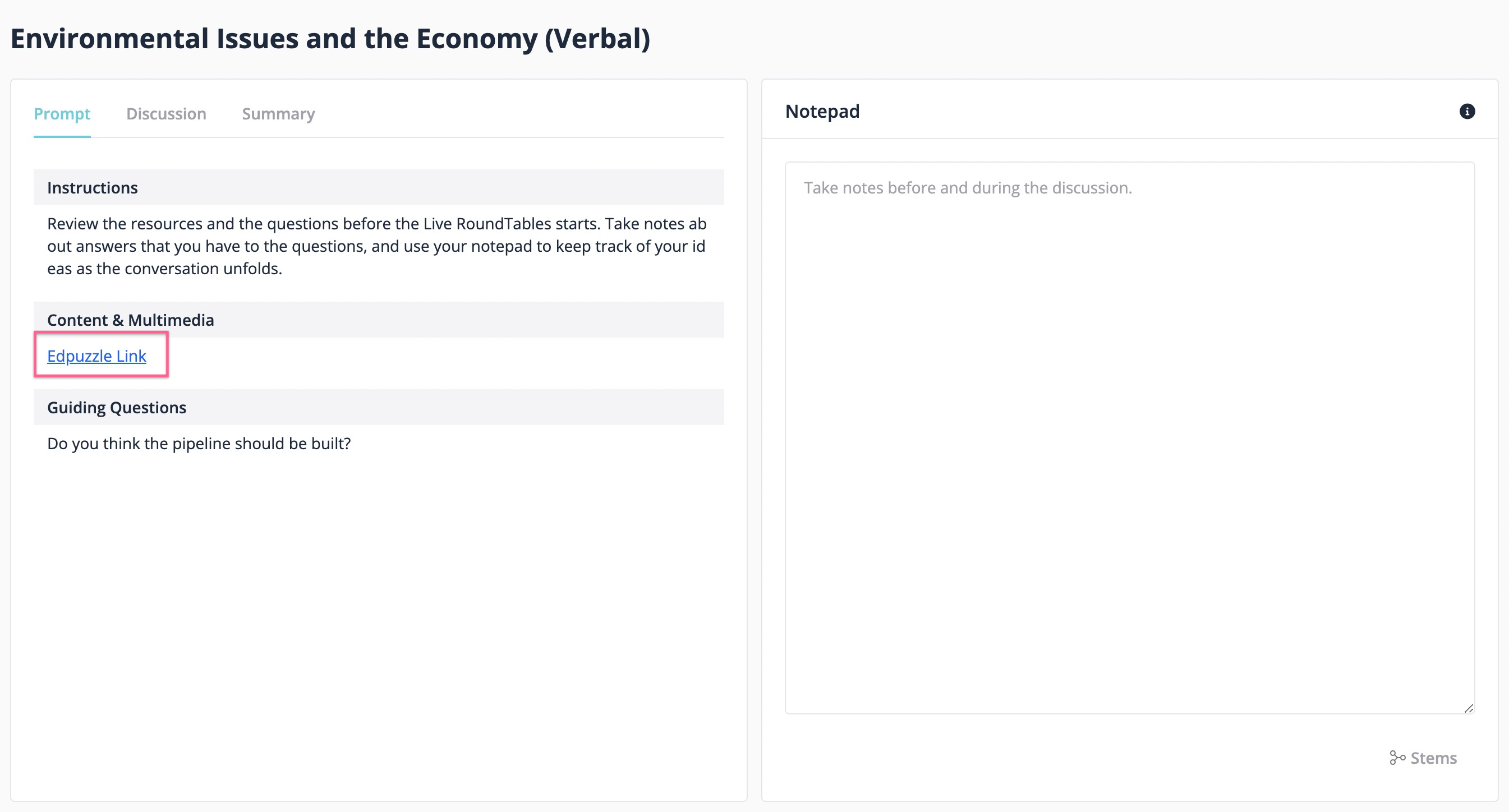 And there you have it! 🙌