Our discussion activities are designed with research-backed practices in mind. The act of participating in a Parlay discussion enables students to gain critical skills and competencies to achieve success.
Parlay's Assessment Framework
When students participate in a Parlay discussion, they are actively practicing their critical thinking and communication skills. Our framework is designed to target the key skills that students practice during a Verbal RoundTable.
Students will practice:
Challenging Ideas
Connecting Ideas
Offering New Insights
Asking Thoughtful Questions
Using Evidence
How to Assess in Parlay
Our assessment criteria section is already pre-loaded with Parlay's key criteria.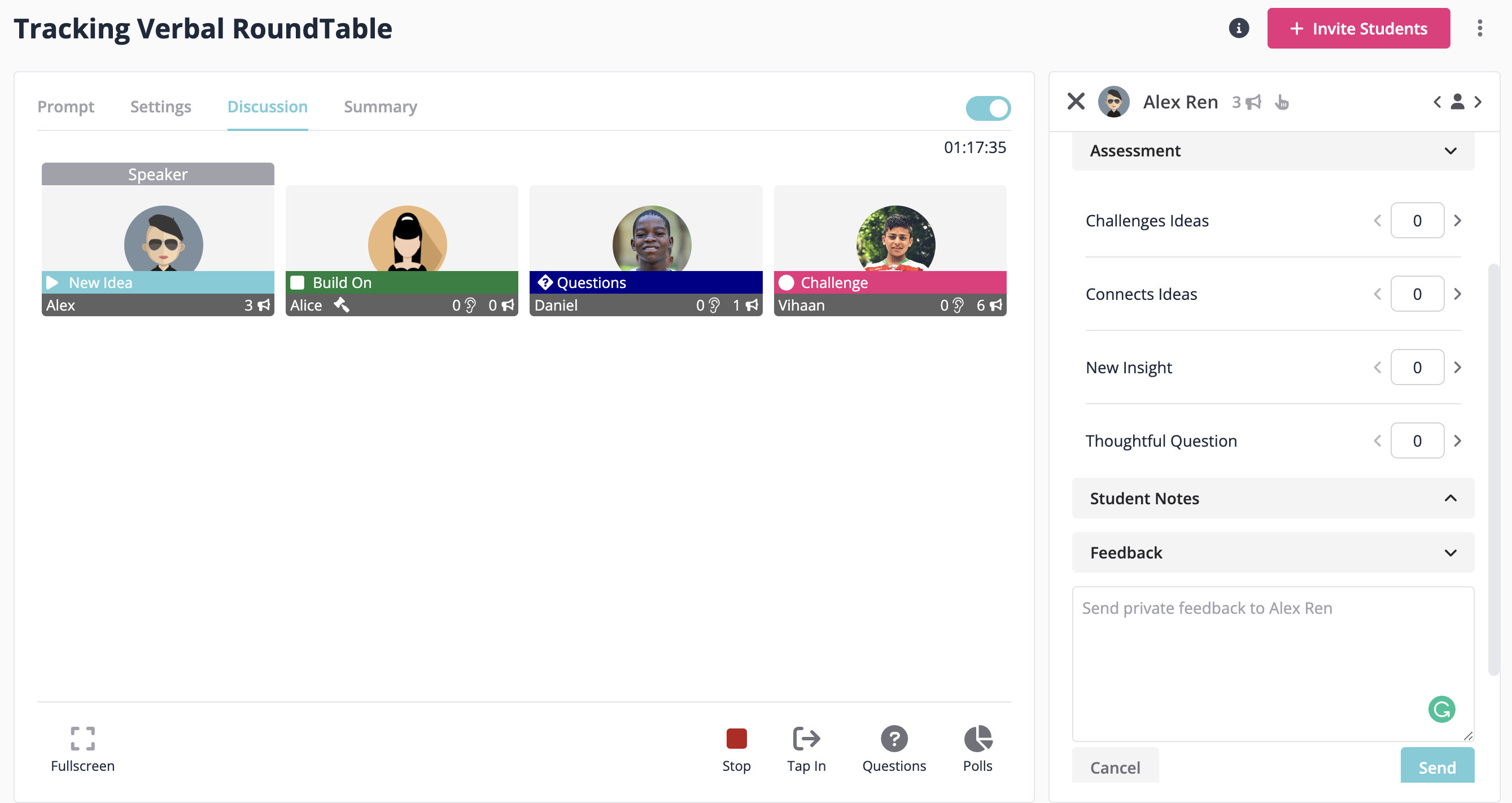 As a teacher, you can still design and customize the assessment criteria based on your curriculum.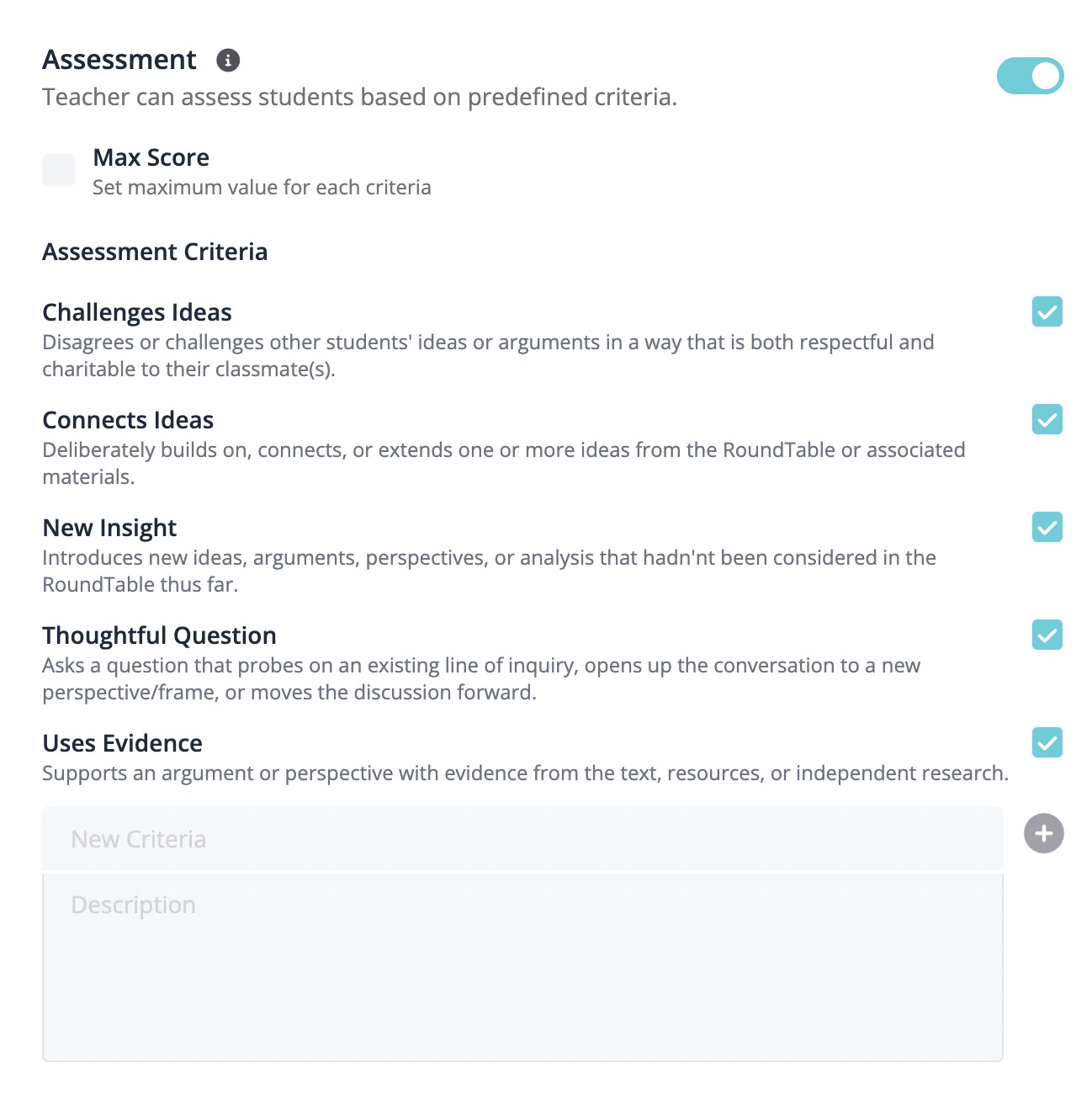 In Practice:
Teachers will outline the learning objectives for the discussion under the "Learning Goals" header in the Verbal RoundTable prompt.
Customize your assessment criteria. Add or remove criteria to meet your expectations.
When the discussion begins, you can begin assigning tallies by selecting the student's name on the right-hand side.
Provide private feedback to students as needed. Parlay will prompt you with suggested feedback to make this process quick and easy!
Remember to assign tallies for all contributions made during the Verbal RoundTable. You may want to consider any ideas they have contributed on their student notepad.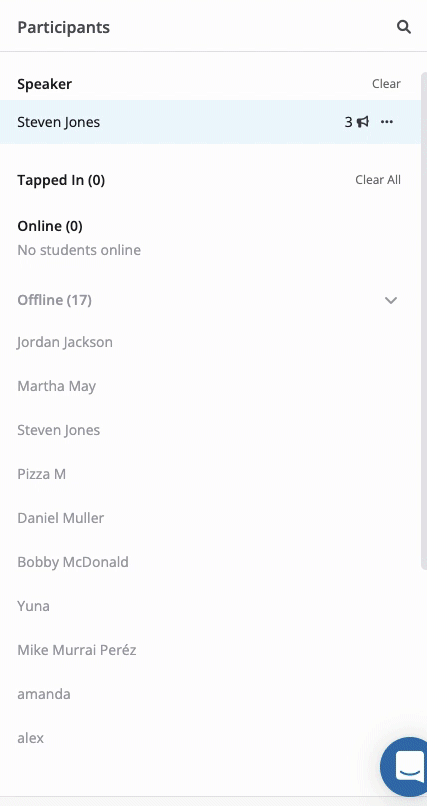 We Track Everything For You
Click "Summary" and you will have access to the following data visualizations that are designed to help you track student participation and engagement.
Note: Students also have access to this data! You can pause the discussion halfway through and prompt students to consider their own participation by having them click the "Summary" button on their screen.
Participation Rate
We track how many students tap-in during the Verbal RoundTable.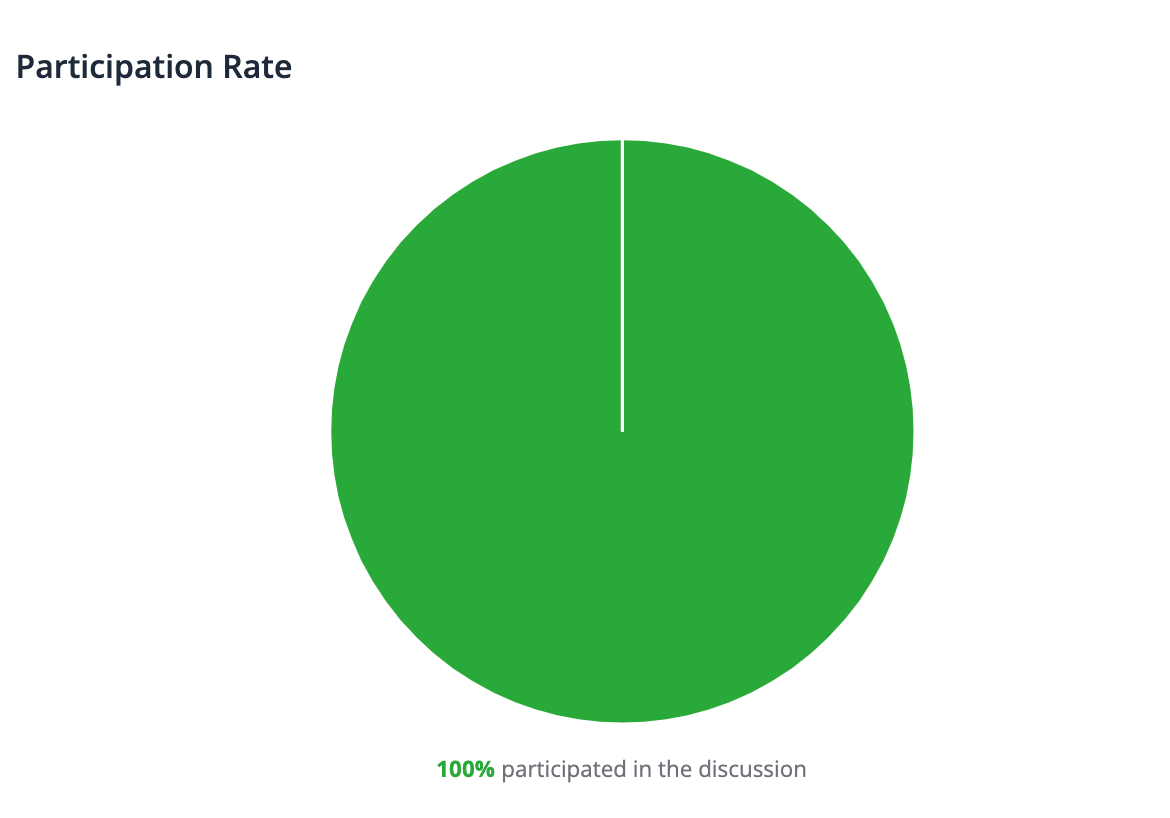 Types of Contributions
Parlay will track the different tap-in types for each student throughout the Verbal RoundTable.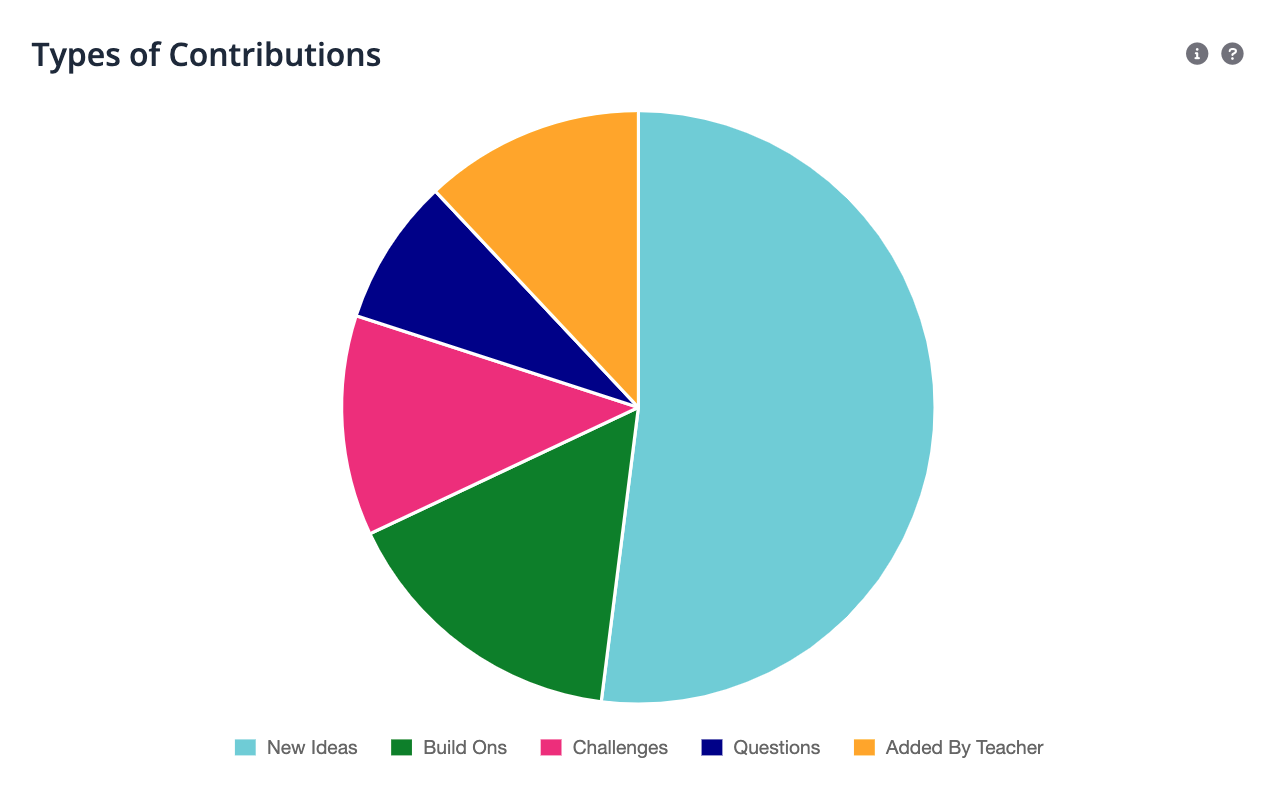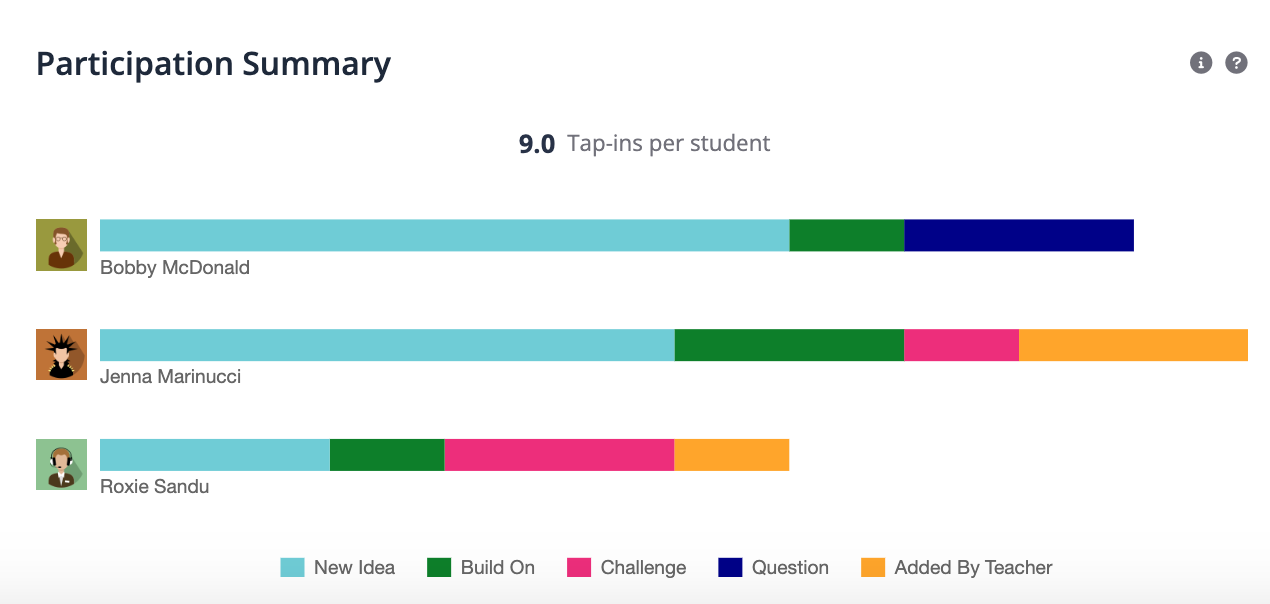 Time Spent Speaking
Parlay calculates how many minutes each student has spent in the speaker position.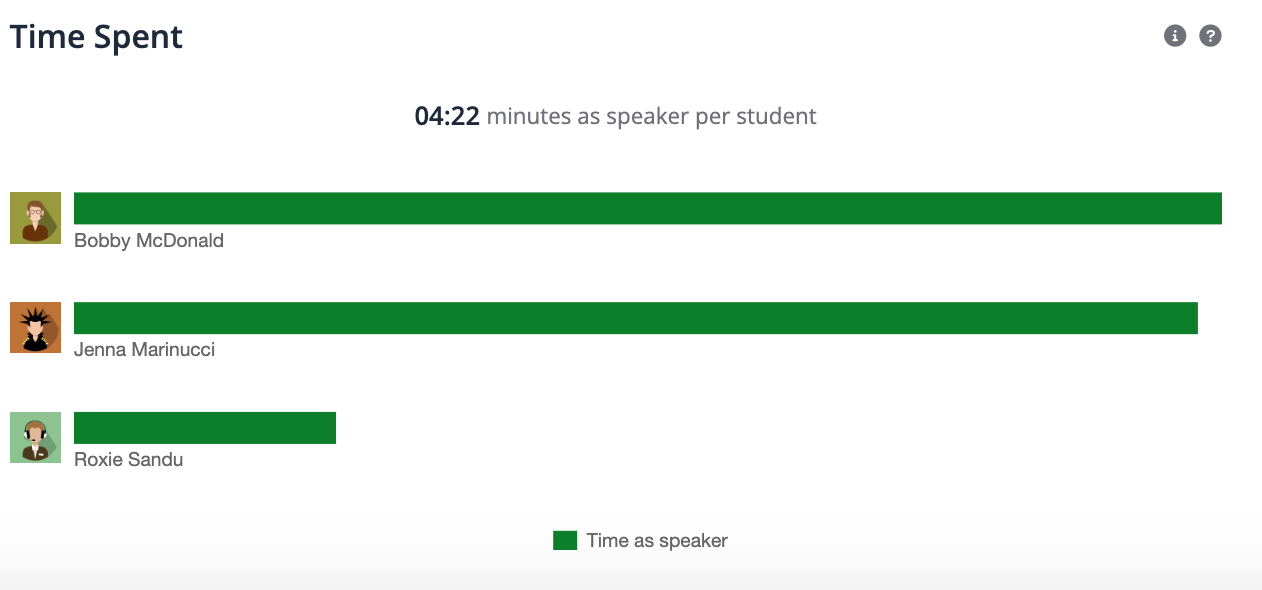 Student Reports
Click on the Student Reports icon in the upper-right corner of your screen.

Here, you can see how students are developing skills over time and against the class-wide averages.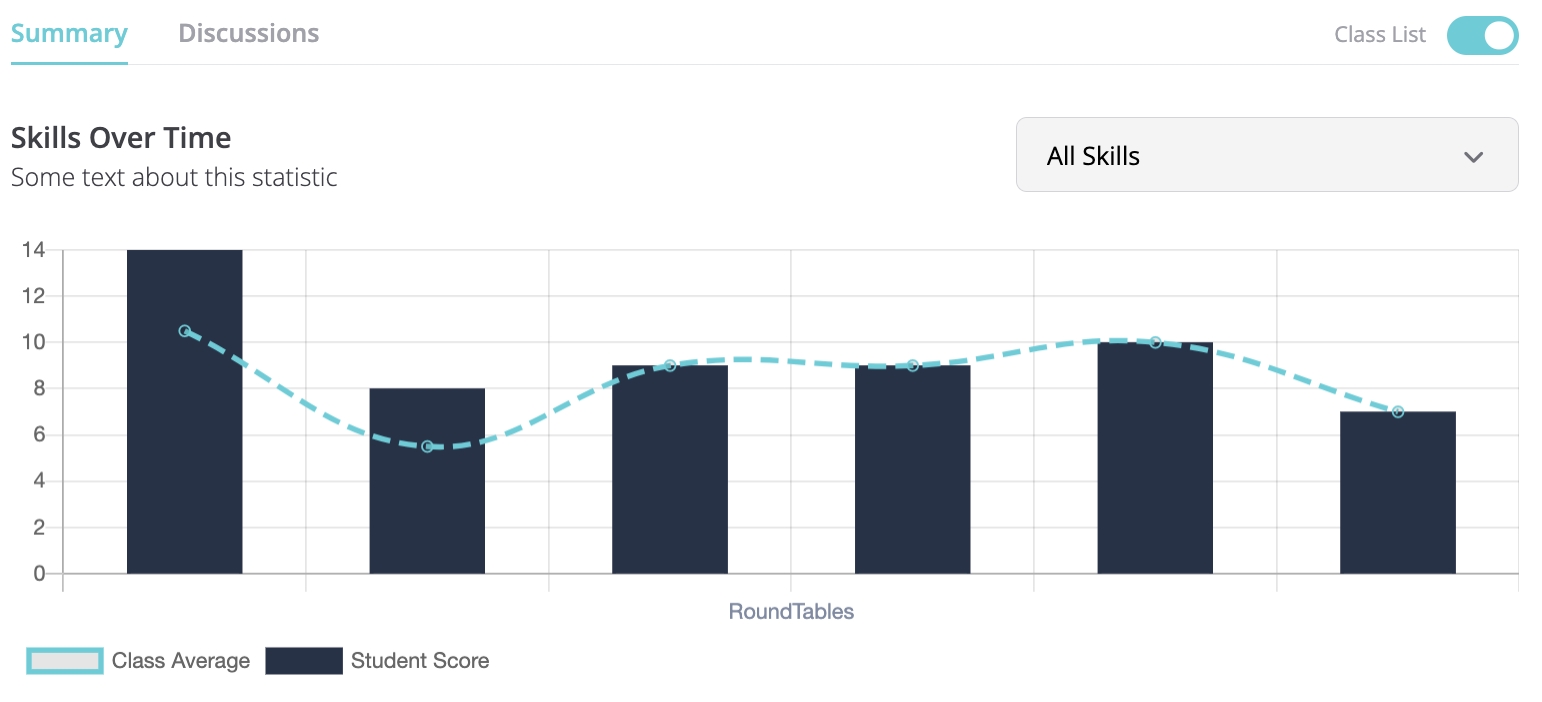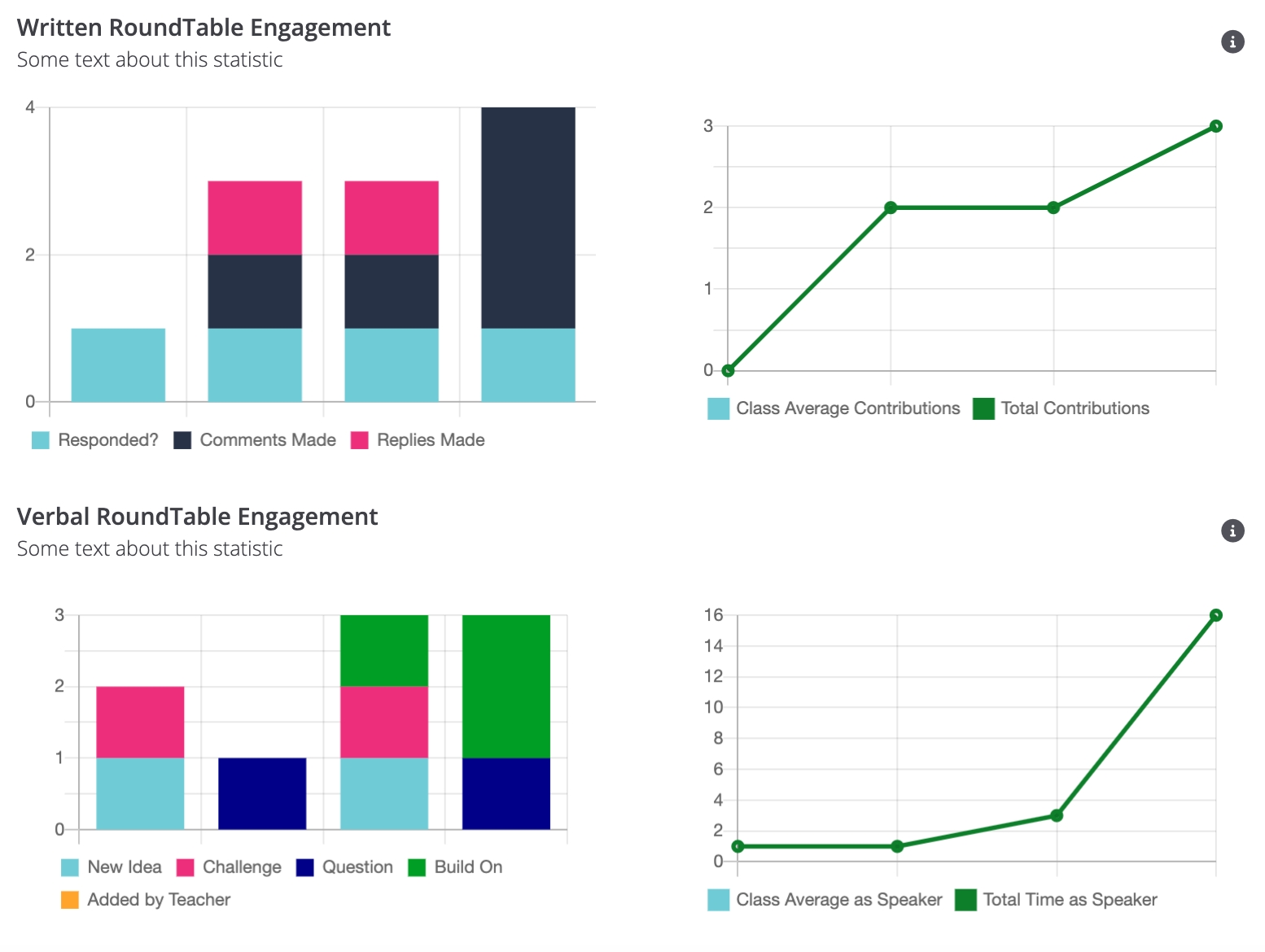 That's all for now!