To change your course banner, please follow these steps:
1. Log into your account www.parlayideas.com
2. Once you are in the dashboard, select the course you wish to change the banner for.

3. Click the Course Settings icon in the top right corner.

4. Click on banner image tab.

5. Select the banner image you would like to best suit your course.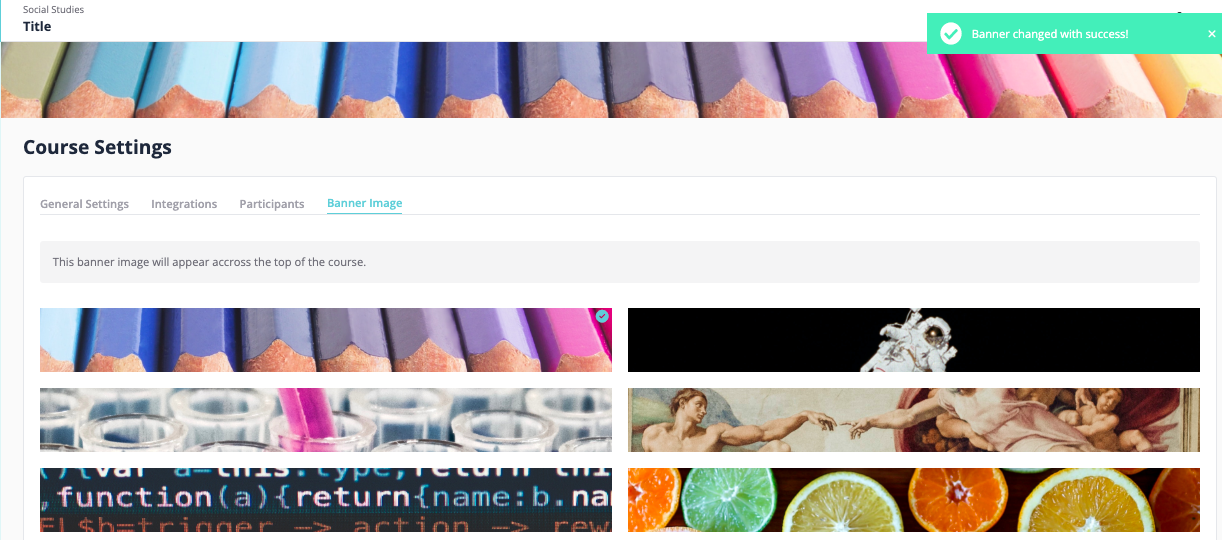 6. This banner image will appear across the top of the course.
That's all!
---
Continue exploring Parlay by click on these links below:
- How to Boost Participation in a Written RoundTable
- How to Assess the Written RoundTable